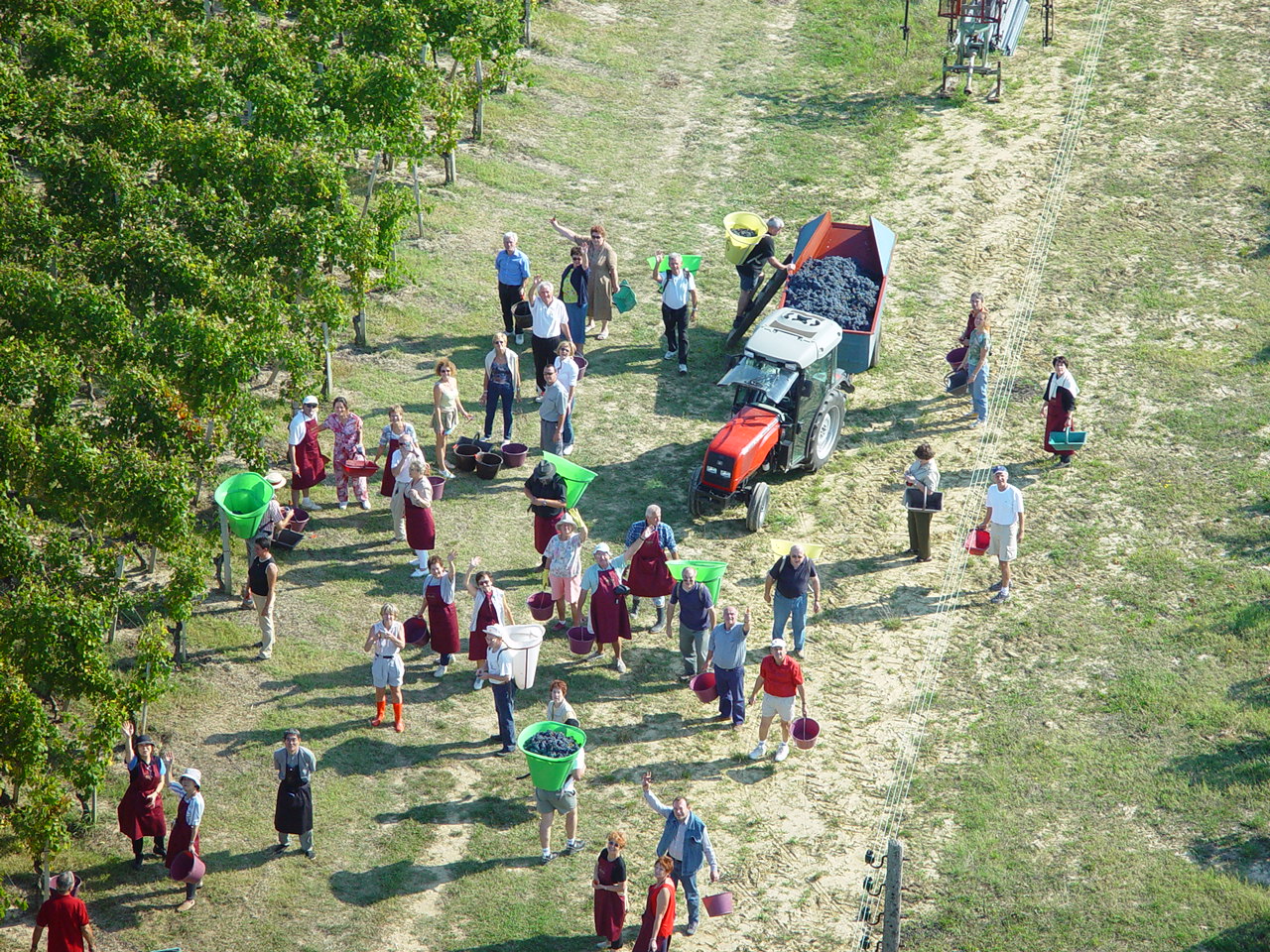 RENT VINES AT CHÂTEAU FOUGAS
Become the winemaker of a vintage & Be part of the life of Château Fougas !
Initiated in 1983 at Château Fougas by Jean-Yves Bechet the rental of vines has great advantages:
benefit from our vintage at the lowest prices.
participate in the harvest and his meal for free. (For you and the person of your choice)
Receive your personalized bottles with your name.
Enjoy at your table a prestigious wine, healthy, and produced following organic and biodynamic methods.
The course your rental
You rent for a specific vintage, and choose from our three Château Fougaswines the one that suits you : Organic Premium, Château Fougas Maldoror, Château Fougas Forces de Vie,
The hiring ensures you according to the chosen vintage a number of bottles fixed in advance, whatever the climatic hazards.
Throughout its cycle, from the birth of your wine in the vineyards until bottling, you are the privileged guest of Château Fougaswhere you can come, visit and have a tasting with your friends. Our newsletter will regularly informs you about the evolution of your vintage until the availability of your bottles.
You will participate in the harvest day with all the other tenants (always a Saturday in the second half of September) and his convivial meal that brings together all tenants of vines.
Once your bottles are ready, marked with your name, you will be able depending on your willing, either to come and get them directly at the castle or to have them delivered.
Offer vines
It's an unforgettable gift for wine lovers and initiates, that they will remember every time they taste a bottle of Château Fougas.
For a wedding
A birthday or a birth
Valentine's day
A business gift
A company vintage
As authentic winemakers, at Château Fougaswe offer for rent only vines worked and wines made by ourselves!
More