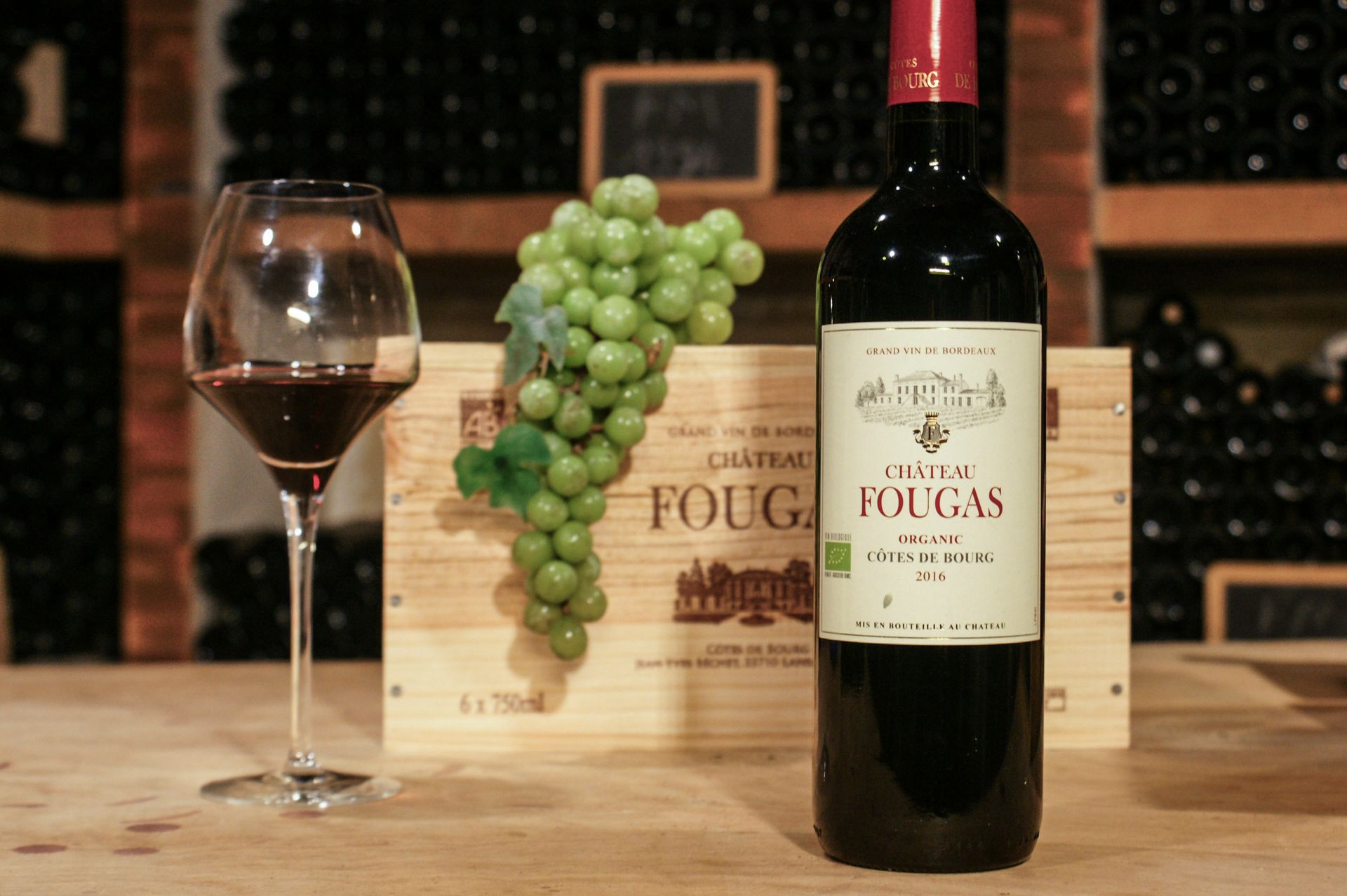 Château Fougas Organic
This delicious, warm and elegant wine fully expresses its classic Bordeaux origin. It is sourced from young vines grown on clay-sand colluvium soils.
Varietal blend:
60% Merlot
40 % Cabernet-Sauvignon
12 months' ageing in barrels
Ageing potential : 5 to 10 years
Medals and pressbook
Château Fougas 2022 - Cuvée Organic Premium :
Tastings :

Score 90-91


"When the grapes themselves have a moderate concentration, there is no need to pursue structure. Rather, it is best to simply showcase the existing fruitiness with frankness and grace, while respecting the terroir as much as possible, this is precisely the charm that a small wine should possess. This biodynamic wine is exactly the style I am describing, exhibiting a refreshing and gentle character in the vintage of 2022. Sometimes, simplicity is also a kind of beauty".
Lorsque les raisins eux-mêmes ont une concentration modérée, il n'est pas nécessaire de rechercher la structure. Mieux vaut plutôt simplement mettre en valeur le fruité existant avec franchise et grâce, tout en respectant au maximum le terroir, c'est justement le charme que doit posséder un petit vin. Ce vin en biodynamie est exactement le style que je décris, présentant un caractère rafraîchissant et doux dans le millésime 2022. Parfois, la simplicité est aussi une sorte de beauté.


Alexandre MA : 90-91
Château Fougas 2019 - Cuvée Organic Premium :
Gold medal

International Challenge Gilbert&Gaillard 2020

Tastings


"This elegant wine expresses all the classicism of its Bordeaux origin."
Château Fougas 2018 - Cuvée Organic Premium :
Tasting

"Sober, simple, frank on an oxidative hint in the unfolding of a palate more sapid and chiseled than others on a tannin built around the grain of the grape
Rating 90,5/100 - Revue des Vins de France Juin 2021
Château Fougas 2016 - Vintage Organic Premium :
Gold medal :

International challenge of wine 2019

Silver medal :

Concours de Macon 2018
Concours Général de Paris 2018
More